Follow us in &nbsp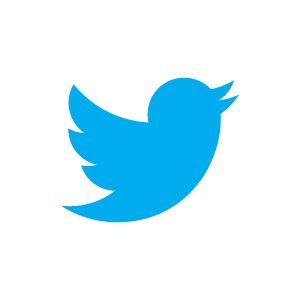 A week of navigation instruction in Spain
August 1 - 8, 2015
Become an expert map reader in one week!
Six days of navigation instruction are waiting for you in the splendid mountains near Madrid. The six courses have been tried out over the last 15 years with Spanish students.
The six days:
the basics: map symbols, distances, scale, directions, compasses (Buitrago, point 1 in the

map (click on "map")

)
orienteering, the sports of navigation: map symbols, distances, scales, control descriptions, strategies (Cercedilla, point 3 in the

map

)

contour lines, the fine approach: how to see the contour lines near to you, directions, forms, density, use of the altimeter and clinometer(El Escorial, point 4 in the

map

)

mountain distance navigation 1, triangulation, recognizing big forms, profiles, identifying reference points, precision compasses, altimeters (Puerto de Navacerrada, point 2 in the

map

)

mountain distance navigation 2, route planning, vertical angles, clinometer, use of cameras, more reference points (Puerto de Navacerrada, point 2 in the

map

)

GPS, geographical and UTM coordinates, tracks, routes, use with paper maps (Cercedilla, point 3 in the

map

)

In addition to these instruction days you can practice your acquired skills in a couple of wilderness routes. I can provide maps, equipment and transport.
A day of practice using orienteering maps (Cercedilla, point 3 in the

map

)

A day of practice with standard topographic maps (from San Rafael, point 5, to Puerto de Navacerrada, point 2, see

map

). If you want you can make two days of it (from San Ildefonso, point 6, to Puerto de Navacerrada, see

map

).

And if you want to make a full two weeks of it, you could do the Tabernas desert route between Gergal and Tabernas in South-Eastern Spain, province of Almería, a challenging one- or two-day exercise for reading contour lines. Including travel time, it would take you four days.

Two evening sessions are offered:
- "Observing, photographing, identifying mountains".
- "The instruction of navigation, didactical questions, how to design exercises"
Definitive planning of the week will be done with the participants.
For every day class there is a manual.

Lodging

- Low budget: in a mountain refuge in Puerto de Navacerrada, 5 euros per night. No reservation necessary.
There are three dormitories with each some 18 places. The dining room has a wood stove and in the saloon upstairs is a fireplace. Even in summer it can be quite cool inside.
It has a kitchen with microwave, gas, electric heater. There is warm and cold water, but no showers. (You could alternate between the refuge and the hostal or hotel if you need a shower now and then.)
There are plates, knives, spoons, pots and pans, glasses, etc. There are blankets, pillows, but bring a sheet or sleeping bag.

- In the hostal Aribel in Cercedilla, from 20 euros up (plus 5 euros transport).

- In the hotel Pasadoiro in Puerto de Navacerrada, from 40 euros up. It is 100 meters from the refuge.
The mountain refuge is my headquarters during the week. Its altitude is 1870 meters.
Meals
In the Puerto de Navacerrada are a couple of bars and restaurants, but they close early, 7 or 8 p.m. So you can buy food before going up to the mountain refuge and prepare it there or eat in one of the villages lower down.
Class will finish at roughly 6 p.m., shops in Spain in general close at 8 p.m., so there is time to buy things.
Lunch during class will be out in the forest. You can buy your lunch elements the evening before and prepare them or buy a "bocadillo" and drinks in a bar at the start of the class

Transport
Transport will be provided for going to the areas where the class of that day will be and also for going to the villages in the valley (Cercedilla and Navacerrada) to dine, buy things, or just have a drink. You could also rent your own car at the airport, for more independence.
Fees, etc.
Fees
The base price for the whole week is 590 euros. Courses are planned for a minimum of 2 persons. After registering wait for the confirmation that the course will take place. You will receive an invitation to pay for the course.

Cancellation by you
If you cancel a course and give 28 days notice or more, I will refund your course payment in full, less an administration fee of 20 €. If the cancellation notice is 14 to 28 days, I will refund 50 % of your course payment. When notice is 14 days or less, I will not refund any of the fees.

Cancellation by ItinOrient-Madrid
If after all there are not enough participants you will get a refund less 20 € administration fee. ItinOrient-Madrid is not responsible for any contingent costs and its liability is limited to the price paid. In case of my incapacity of giving the course because of sickness, accidents or otherwise you will receive a refung less 20€ administration fee.

Activity risk
We do not do mountain climbing but the terrain in some courses is rough (loose rocks, somewhat steep slopes). By booking this course you are aware of and accept the risks and will be responsible for your own actions and involvement. Mountain boots with good ankle protection are required!

Insurance
Because I am an incidental course provider, there is no insurance for participants, the overhead is too much. You will be asked to sign a liability waiver, freeing me from any liability for claims, that result from accidents or otherwise during your stay this week. Of course you can take a travel insurance and see to it that your medical costs in Spain are covered.

Weather
There may be occasions where we are unable to complete a planned course due to the prevailing weather, usually rain, cold or fog. Especially sensitive to weather conditions are the distance navigation courses: they depend on good sight. We can give a 50% refund on days where no class can be given because of weather conditions.

Clothing and equipment
You will receive a list of clothing and equipment required or recommended.

Instructor



Walter Schuit, Dutch, as an instructional designer I was intrigued by the design of map-reading instruction, outdoors, no class rooms. I experimented with instruction methods, at first in the Low Countries, then in several summer camps in the mountains of Spain.

Articles:
* Precision compasses. The same article in Spanish.
* "The difficulty of orienteering".
* In September 2011 in the Journal of Geography "A method for teaching topographic map interpretation".

Conferences:
* In two conferences of the National (i.e. American) Center for Geography Education: "Multiple-choice maps for field work" (2010) and "Contour lines, an experiential approach" (2012).
* "Observing, photographing, identifying mountains" in mountaineering clubs of Madrid. 

* I´ve been several times in the Black Rock desert, Nevada, USA. to practice distance navigation techniques. And in 2012 I gave a course on navigation in that desert. (opinion)
* I participated in orienteering events in Sweden, France, Scotland, England, Spain, Portugal and the USA.